4-channel transmitter
Liquiline CM444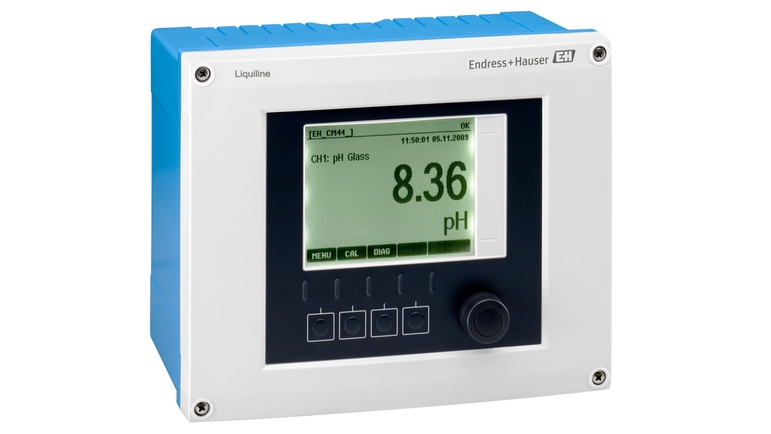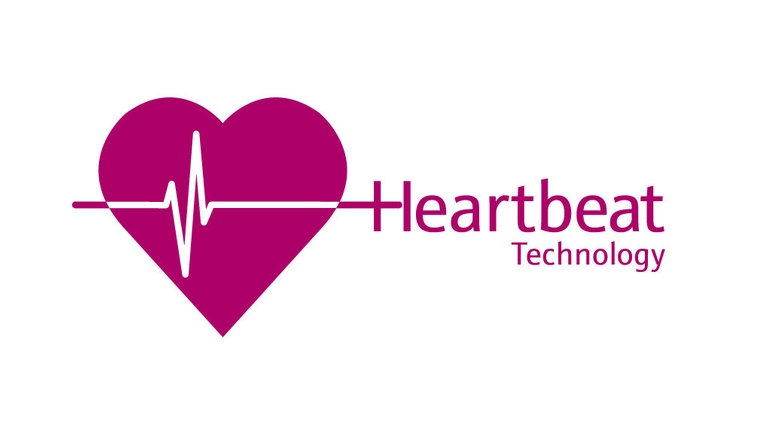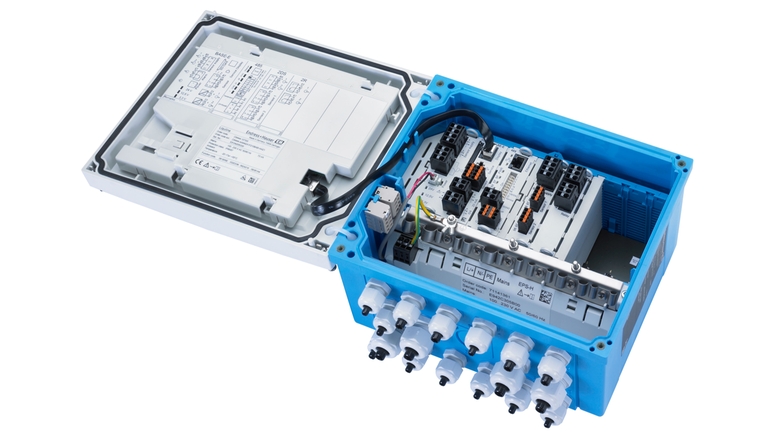 Expandable multiparameter field device for all industries
Liquiline CM444 is a digital multiparameter transmitter for process monitoring and controlling in any application. Modules can be added at any time to fit your process. The 4-channel controller saves you time and money by offering seamless system integration, simple operation and a reduced need for spare part stock. Liquiline CM444 provides you with all the benefits of a best-in-class transmitter platform from clever simplicity to maximum process safety.
Gyors kiválasztás
Válasszon a javasolt lehetőségek közül
Egyedi konfiguráció
Folytassa a kiválasztást az elérhető lehetőségek közül
Előnyök

Clever simplicity:
One controller for all parameters and applications, intuitive user interface, automatic sensor recognition, hot plug & play with pre-calibrated Memosens sensors.

Highest flexibility:
Universal modules for all parameters minimize...
Alkalmazási terület

The Liquiline CM444 multiparameter transmitter is suitable for all applications in non-hazardous areas, for example in these industries and their utilities:

Food & Beverages

Life Sciences

Power & Energy

Water & Wastewater

Chemicals

Liquiline CM444...
Dokumentumok / Kézikönyvek / Szoftver
Tartozékok / alkatrészek
Kit base module BASE-E

2x 0/4..20 mA out, alarm relay 2x digital sensor, with connection cable CM444/CM448

Nr

14

Order code

71272410

Kit: module ETH

(+Webserver) extendable via upgrade code to Modbus TCP or EtherNet/IP CM442/CM444/CM448/CSF48 CM442R/CM444R/CM448R

Nr

14

Order code

71111053

Kit : module AOR

2x Relay, 2x 0/4..20mA Out CM442 / CM444 / CM448 / CSF48 CM442R / CM444R / CM448R

Nr

14

Order code

71125375

Kit: module 2R

2x Relay CM442 / CM444 / CM448 / CSF48 CM442R / CM444R / CM448R

Nr

14

Order code

71125376

Kit: module 4R

4x Relay CM442 / CM444 / CM448 / CSF48

Nr

14

Order code

71135631

Kit: module 2DS

2x digital sensor CM442 / CM444 / CM448 / CSF48 CM442R / CM444R / CM448R

Nr

14

Order code

71135632

Kit: module 2AO

2x 0/4..20mA Out CM442 / CM444 / CM448 / CSF48 CM442R / CM444R / CM448R

Nr

14

Order code

71135633

Kit: module 4AO

4x 0/4..20mA Out CM442 / CM444 / CM448 / CSF48 CM442R / CM444R / CM448R

Nr

14

Order code

71135634

Kit: module 485

(+Webserver) Extendable via upgrade code to Profibus DP or Modbus RS485 or Modbus TCP or EtherNet/IP CM442/CM444/CM448/CSF48 CM442R/CM444R/CM448R

Nr

14

Order code

71135639

Kit: module 2AI

2x 0/4..20mA In CM442 / CM444 / CM448 / CSF48 CM442R / CM444R / CM448R

Nr

14

Order code

71135638

Kit: module DIO

2x digital in, 2x digital out CM442 / CM444 / CM448 / CSF48 CM442R / CM444R / CM448R

Nr

14

Order code

71140888

Upgrade Kit: Modul 485 + Profibus DP

(+Webserver) CM442/CM444/CM448/CSF48 CM442R/CM444R/CM448R

Nr

14

Order code

71140889

Upgrade Kit: Modul 485 + Modbus RS485

(+Webserver) CM442/CM444/CM448/CSF48 CM442R/CM444R/CM448R

Nr

14

Order code

71279809

Upgrade Kit: Modul ETH + Modbus TCP

(+Webserver) CM442/CM444/CM448/CSF48 CM442R/CM444R/CM448R

Nr

14

Order code

71279812

Upgrade Kit: Modul ETH + EtherNet/IP

(+Webserver) CM442/CM444/CM448/CSF48 CM442R/CM444R/CM448R

Kit: Connecting cable power supply

CM444/CM448

Kit CM44x: Cover complete with display

CM442/CM444/CM448

Kit CM44x:Cover with knob, no display

w/o display module!

Kit: display cable

CM442/CM444/CM448/CSF48

Kit: power distribution terminals

CM442/CM444/CM448

Kit: field housing lower part plastic

CM442/CM444/CM448

Kit: Mounting plate

CM442/CM444/CM448

Nr

10,12

Order code

71101765

Kit: mechanical inner housing parts

Cable mounting rail with double clamps Insert side panels CM442/CM444/CM448

Nr

15

Order code

71101768

Kit: set cable glands M complete

complete set for field housing CM442/CM444/CM448

Nr

15

Order code

71101770

Kit: Set cable glands NPT complete

complete set for field housing CM442/CM444/CM448

Nr

15

Order code

71101771

Kit: Set cable glands G complete

complete set for field housing CM442/CM444/CM448

Kit: 6x closing plugs for cable entry

CM442 / CM444 / CM448

Kit: 1x set of terminals basic module

CM442/CM444/CM448/CSF48/CSP44

Kit: 1x set of terminals module AOR

CM442/CM444/CM448/CSF48

Kit: 1x set of terminals module 4R

CM442/CM444/CM448/CSF48

Kit: 1x set of terminals module 4AO

CM442/CM444/CM448/CSF48

Kit: 1x set of terminals module 2xAI,485

CM442/CM444/CM448/CSF48

Kit: 1x set of terminals module DIO

Kit: Set wiring stickers CM44x modules

Kit: Set 10x hinges for housingcover

CM442/CM444/CM448

Nr

6,13

Order code

71107455

Kit: set 5end and blind cover

CM442/CM444/CM448/CSF48

Nr

16

Order code

71107456

Kit: M12 external jack f. digital sensor

fully assembled CM442 / CM444 / CM448

Kit M12 ext.jack ProfibusDP/Modbus RS485

B-coded, fully assembled CM442/CM444/CM448/CSF48

Kit: M12 external jack for Ethernet

D-coded, fully assembled CM442/CM444/CM448/CSF48

Upgrade code: HART

digital communication (provide serial number of device) CM442 / CM444 / CM448 / CSF48 CM442R / CM444R / CM448R

Upgrade code: Profibus DP f. module 485

Enter this code to change active fieldbus protocol to Profibus DP (provide serial number of device) CM442 / CM444 / CM448 / CSF48 CM442R / CM444R / CM448R

Upgrade code: Modbus RS 485 f.module 485

Enter this code to change active fieldbus protocol to Modbus RS485 (provide serial number of device) CM442 / CM444 / CM448 / CSF48 CM442R / CM444R / CM448R

Upgrade code: Modbus TCP f.module 485

Enter this code to change active fieldbus protocol to Modbus TCP (provide serial number of device) CM442 / CM444 / CM448 / CSF48 CM442R / CM444R / CM448R

Upgrade code: 2x 0/4..20mA Output

for module BASE-E (provide serial number of device) CM444 / CM448 / CM444R / CM448R

Upgrade code: Feedforward control

Upgrade code: Feedforward control requires 0/4..20mA Input or digital communication (provide serial number of device) CM442/CM444/CM448/CSF48 CM442R/CM444R-CM448R

Upgrade code: Measuring Range Switch

Upgrade code: Measuring Range Switch requires digital Input or digital communication (provide serial number of device CM442/CM444/CM448/CSF48 CM442R/CM444R/CM448R

Upgrade code: EtherNet/IP f.module 485

Enter this code to change active fieldbus protocol to EtherNet/IP (provide serial number of device) CM442/CM444/CM448/CSF48 CM442R/CM444R/CM448R

Upgrade code: Chemoclean Plus

requires relays or digital outputs or digital fieldbus communication and optional digital inputs (provide serial number of device) CM442/CM444/CM448/CSF48 CM442R/CM444R/CM448R

Upgrade code: Modbus TCP f.module ETH

Enter this code to change active fieldbus protocol to Modbus TCP (provide serial number of device) CM442/CM444/CM448/CSF48 CM442R/CM444R/CM448R

Upgrade code: EtherNet/IP for module ETH

Enter this code to change active fieldbus protocol to EtherNet/IP (provide serial number of device) CM442/CM444/CM448/CSF48 CM442R/CM444R/CM448R

Upgradecode Heartbeat Verifi.+Monitoring

(provide serial number of device) CM442/CM444/CM448/CSF48/CA80 CM442R/CM444R/CM448R

Upgr.code:EtherNet/IP+Webserver f. BASE2

Upgr.code: Modbus TCP+Webserver f. BASE2

Upgrade code: Webserver for BASE2

Upgr.code: PROFINET+Webserver for BASE2

SD-Card, 1GB, Industrial Flash Drive

.

SD-Card with Firmware, 1GB

Industrial Flash Drive, Liquiline firmware for 4-wire platform CM442 / CM444 / CM448 / CSF48

Kit: external CDI jack complete

Retrofit for CDI-interface connection, with ready-made cable ends. CM42 / CM442 / CM444 / CM448 / CSF48

Spare RFID TAG

Consists of: RFID TAG, fixing wire, crimp sleeve.

Stainless steel 1.4301, 320x300x270mm

Velco cable connector, 4 pieces

4 pieces, for sensor cable

Pipe mounting kit CM442/CM444/CM448

Marking Tagging (Attention: select option and enter text in 995)