Process Optimization in Chemical Engineering
Combine our software tools and custom services for excellence in each phase of your chemical project
Process optimization in chemical engineering requires the safe handling of the vast quantities of data generated at every project phase, from Front-End Engineering Design (FEED), including detail engineering, to execution and lastly to operation. Transferring and managing this data, minimizing errors, and extracting valuable insights for optimization is a highly complex task. Endress+Hauser engineering tools guarantee seamless data transfer to support end-to-end chemical project optimization.
How we can help
Programmed by 400 dedicated team members highly specialized in IT and IT tooling, Endress+Hauser software tools for chemical engineers enable reliable and smooth data transfer at every project phase. Equipped with consistent, accurate data, our customers can optimize their chemical engineering projects and meet their project time and budget performance criteria. The Endress+Hauser portfolio includes a broad range of state-of-the art tools and resources.
Central Engineering Platform provides a centralized hub for all engineering documentation

Applicator interface supports optimal instrument selection and sizing

Configurator tool facilitates instrument setup and installation

CAD and electrical wiring diagrams (CAE documents) simplify system design

Standardized documentation accelerates instrument approval
How do we handle Chemical engineering optimization?
Click through these graphics and learn how we can help you with process optimization in chemical engineering.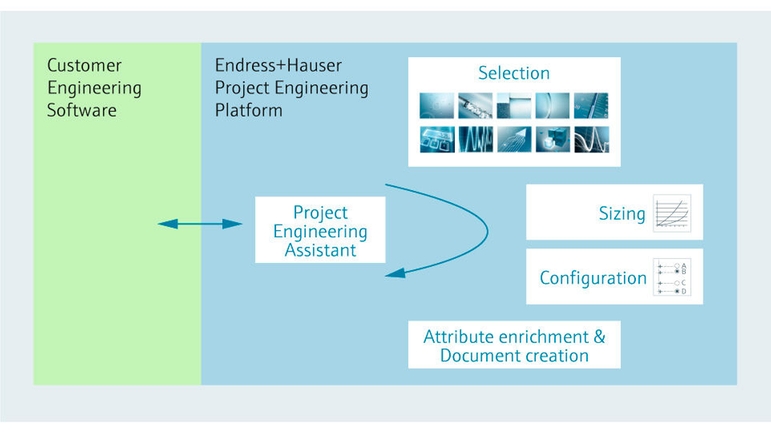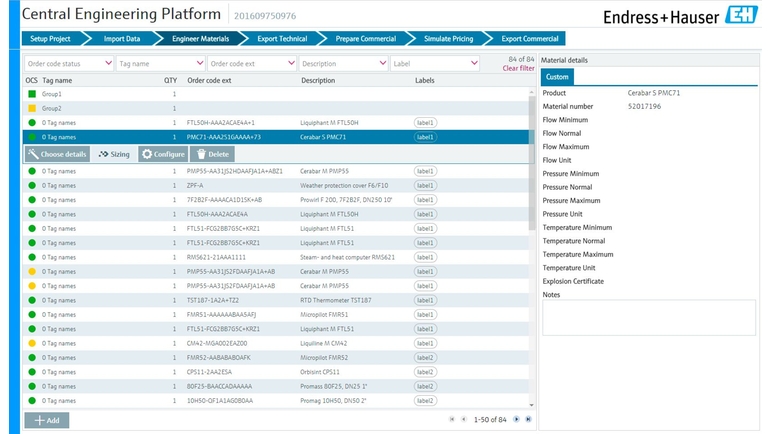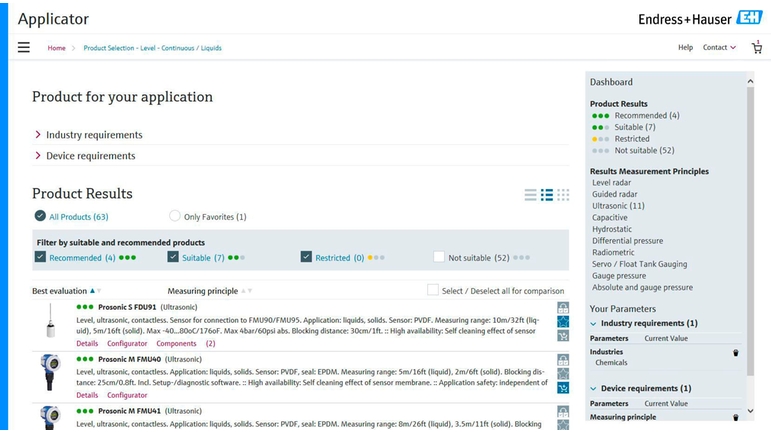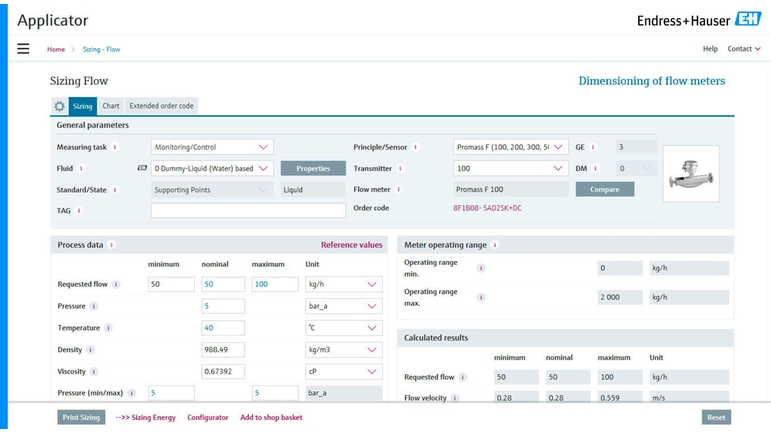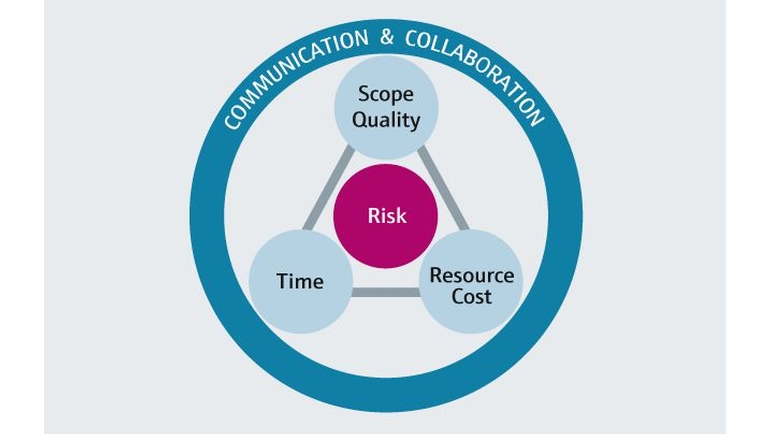 Előnyök
Your success is our main objective. Utilize Endress+Hauser capabilities for process optimization in chemical engineering. No matter if it is electronic data exchange, automated documentation or the W@M Portal – we support you in all phases of a chemical project, saving you time, resources and money. With our state-of-the-art engineering and project management tools, we maximize your success.
1 week

turnaround time saved by RFQ compared to the traditional method, assuming that 800 devices need to be engineered

80%

time saved in the creation of engineering documents, e.g. CAD drawings, when using our engineering tool compared to the traditional way, assuming that 800 devices need to be defined

20k USD

is the amount of savings resulting from error minimization by eliminating typos compared to the traditional method, considering 800 devices to engineer
Egyszerű termékek

Könnyen kiválasztható, telepíthető és kezelhető
Műszaki kiválóság
Egyszerűség
Alaptermékek

Megbízható, robusztus és kevés karbantartást igényel
Műszaki kiválóság
Egyszerűség
Felső kategóriás termékek

Rendkívül funkcionális és kényelmes
Műszaki kiválóság
Egyszerűség
Speciális termékek

Nagy igénybevétellel járó alkalmazásokhoz tervezve
Műszaki kiválóság
Egyszerűség
FLEX választék
Műszaki kiválóság
Egyszerűség

Fundamental választék

Eleget tesz az Ön alapvető mérési igényeinek

Műszaki kiválóság

Egyszerűség

Lean választék

Könnyen kezeli az Ön alapvető folyamatait

Műszaki kiválóság

Egyszerűség

Extended választék

Innovatív technológiákkal optimalizálja az Ön folyamatait

Műszaki kiválóság

Egyszerűség

Xpert választék

Megoldás az Ön legnagyobb kihívást jelentő alkalmazásaihoz

Műszaki kiválóság

Egyszerűség
Projektek

Project management in the chemical industry, minimized risk

Minimize project risks in all phases and optimize CAPEX by partnering with us as Main Instrument Vendor (MIV) for your Chemical and Petrochemical projects.

Olvassa el a teljes történetet

Projektek

Chemical Engineering Services

Our experienced team provides dependable on-site chemical engineering services. Find out more about how we can support you in your next chemical project.

Olvassa el a teljes történetet