Sludge level sensors and transmitters
Products for reliable sludge level measurement in sedimentation tanks
Sludge level sensors and transmitters help you to pump sludge, not water. They continuously monitor the separation and transition zones of the clarification and settling phases, so that you can operate your process efficiently. Typical installations are at the primary and secondary clarifier of wastewater treatment plants to measure sludge level / sludge blanket level. Check out our sludge level sensor and transmitter portfolio for your sedimentation tanks by clicking on the button below.
Sludge level sensors and transmitters
Our product finder helps you to search for suitable measuring devices, software or system components via product characteristics. Applicator leads you through an individual product selection via application parameters.
How to select sludge level sensors
Our sludge level sensors and transmitters are used in many industries such as water, wastewater, chemicals and mining. The sensor selection depends on the application. To measure sludge level where clogging and fouling can occur (primary and secondary clarifiers, sludge tanks, thickeners, etc.), we recommend sensors with a wiper. For sludge level measurement in a secondary clarifier that has a surface skimmer or in clear water sedimentation tanks, you can use a standard sludge level detector.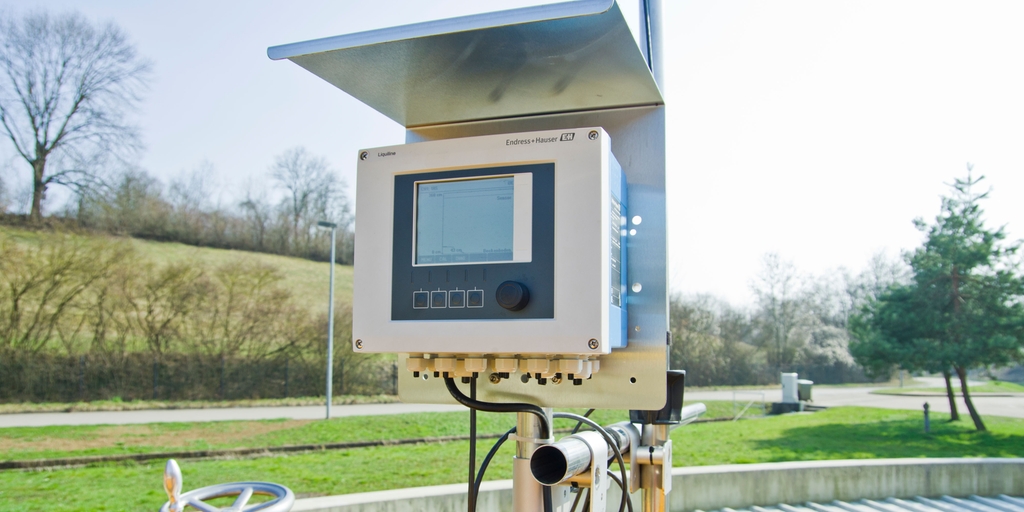 Sludge level measurement with ultrasonic sensors
Ultrasonic sludge level sensors feature a piezoelectric crystal that is encased in a resistant polymer housing. When the crystal is excited with voltage it generates a sonar signal. In the process, ultrasonic waves are emitted to scan the separation zones. The measured variable is the time the emitted ultrasonic signal needs to reach the solid particles in the separation zone and return again to the receiver. The principle is well-proven and ensures a long-time stable sludge level measurement.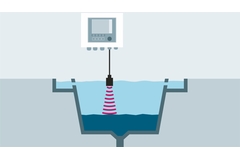 Előnyök
The proven technology we use for our sludge level sensors and transmitters ensures stable and reliable measuring values by eliminating interferences, e.g. through floating sludge, gas bubbles or moving skimmers.

Sludge level sensors with and without wiper allow optimal adaption to the measurement task in your sedimentation basin, sludge tank, thickener, etc.

Our sludge level detectors can easily be commissioned thanks to predefined calculation models.

We offer holders and mounting hardware for sludge level measurement in all types of sedimentation tanks such as primary clarifiers and secondary clarifiers.

With our Liquiline multichannel, multiparameter devices you can connect sludge level / sludge blanket level sensors as well as many other sensors to one single transmitter.