See inside the oil and gas separation process
Get control, even when conditions and crudes are changing, based on real time monitoring data
Separating hydrocarbon liquids from water and sediments can be challenging. To get optimal performance from your oil and gas separator you need reliable information on all key parameters such as temperature, pressure, level, flow, and interface. Measurement of interface can be relatively simple or extremely complicated and relies on a combination of know-how and applied technology.
Ajánlatunk
The only way to effectively control the separation between oil, water, gas and sand is by measuring the various phases. Often, there is not a distinct interface, rather a continuous graduation from one phase to another. Identifying the thickness and position of the various layers is essential to control the injection of demulsifiers and anti-foam agents. A normal level measurement therefore, would be unsuccessful. We offer:
Best-in-class instrumentation for all process variables

Open standards for control flexibility

Product quality and consistency

Easy retrofit for profiler solution

Compliance with environmental standards
Learn how you can increase separation process efficiency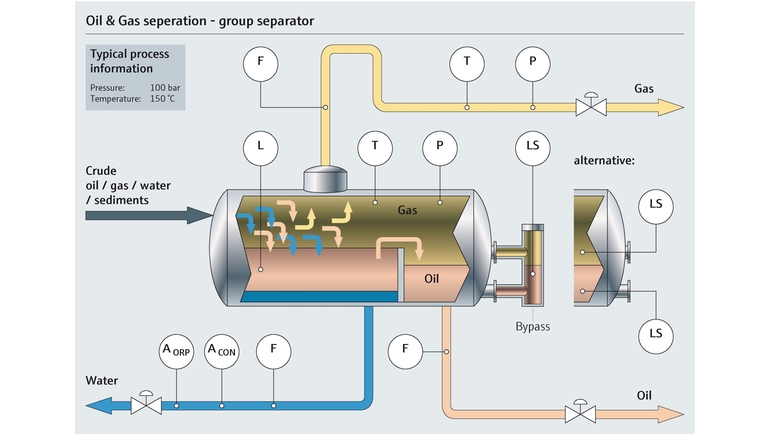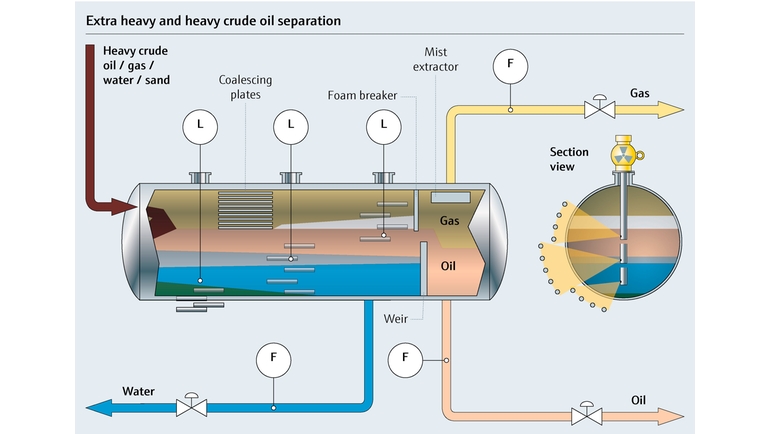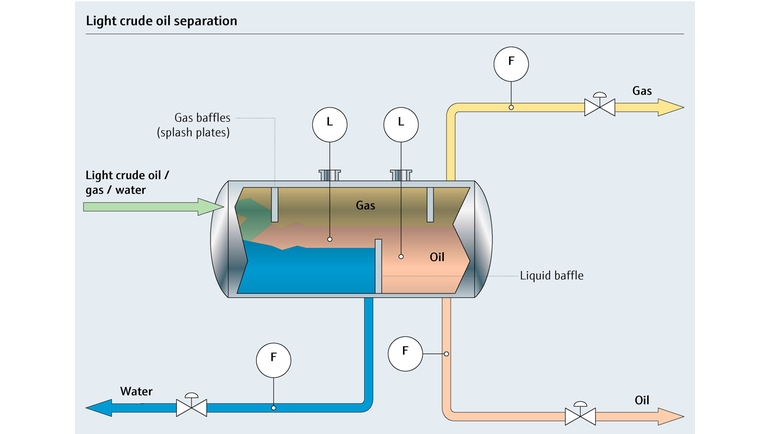 Separation applications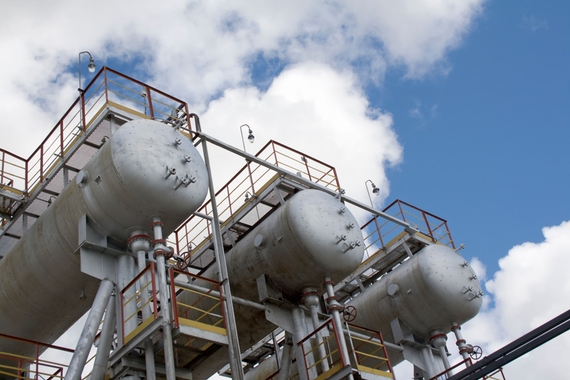 Extra heavy/ heavy crude oil separation processes
Extra heavy: < API 10 ( >1000 kg/ m³). Heavy: > API 10 - 22,3 (>920 kg/ m³). Traditional measurement technologies are limited for extra heavy and heavy crude oil separation. They cannot provide you with the information needed and they have to be installed inside the separator which makes them susceptible to contamination. Our Gamma Density Profiling System is a preferred solution, as it is completely installed outside of the vessel, does not interrupt the separation process and saves you costs.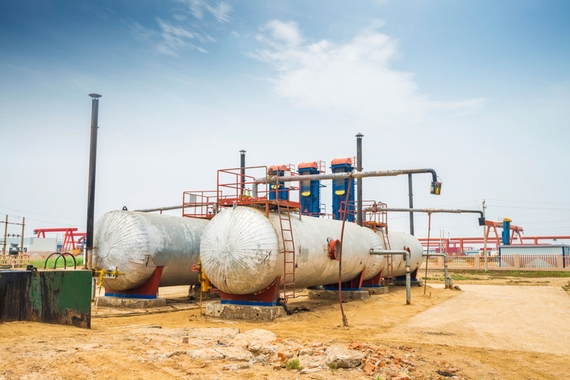 Medium crude oil separation processes
Medium: API 31.1 - 22.3 (870 - 920 kg/ m³). In medium crude oil separation, measuring the overall level as well as the interface accurately with a single device is not possible. An emulsion layer often exists and if it exceeds 5 cm (2 inches), a standard guided wave radar device will not be able to measure the interface. This is why, we have developed a technology specifically designed to overcome these challenges: a multi-parameter guided wave radar technology that minimizes process downtime.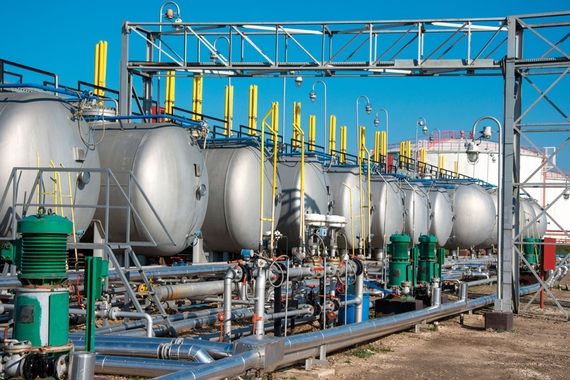 Light crude separation processes
Light: API 45 - 31.1 (<870 kg/ m³). Most horizontal light oil separators today are equipped with mechanical level and density controls. Mechanical devices need a lot of maintenance and must be adapted to the produced oil. Any change in the produced oil means the measuring device must be changed as well. Our guided wave radar eliminates these issues and offers a more accurate measurement.
Előnyök
Extracting maximum resources is your primary concern - supporting you in that process is ours. Our process automation solutions help you maintain safe, efficient and clean operation. As well, when a valuable member of your team retires, the knowledge acquired is not always easy to replace. This is why our service organization can assist you in filling personnel gaps with inspection, commissioning, engineering, and calibration services, as well as with training programs for future employees.
300+

radiometric interface measurement and Density Profiling systems installed worldwide

8,500l

of demulsifiers saved in a year, which corresponds to 10%

5%

reduced risk of foaming inside a separator