Portable automatic water sampler
Liquiport CSP44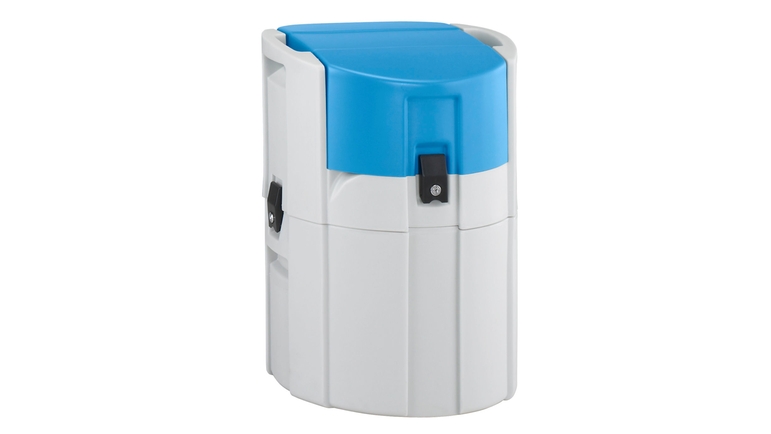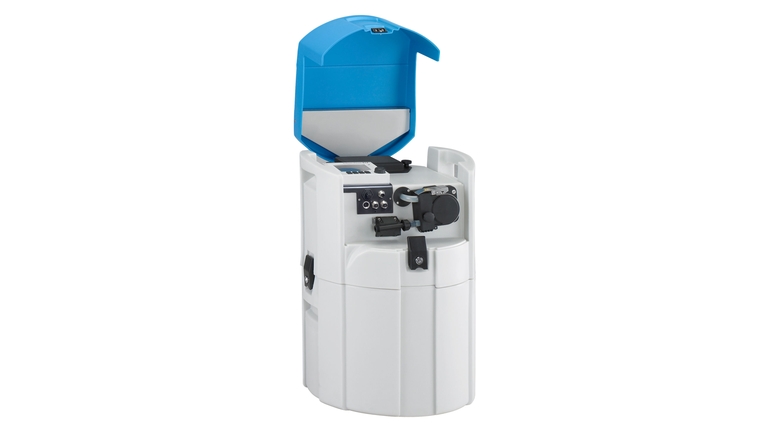 Fully automatic sampling in water, wastewater and industrial applications
Liquiport CSP44 enables you to take samples anywhere. Its two-part design guarantees an easy and safe transport while the battery power option makes you independent from electricity. Liquiport offers menu-guided sample programming and tool-free maintenance saving you time in your everyday tasks. When upgraded to a complete measuring station, it enables you to get a comprehensive overview of the events at your sampling point.
Gyors kiválasztás
Válasszon a javasolt lehetőségek közül
Egyedi konfiguráció
Folytassa a kiválasztást az elérhető lehetőségek közül
Előnyök

Can be used flexibly at any sampling point either with autonomous battery operation or via mains operation

100% adaptable to any monitoring task from time- or flow-controlled sampling to event-controlled sampling

Lockable, separate lower part of the...
Alkalmazási terület

Liquiport CSP44 is suitable for the following applications:

Municipal and industrial wastewater treatment plants:
- Self monitoring
- Process monitoring
- Monitoring of indirect dischargers
- Monitoring of sewage system

Authorities and water...
Dokumentumok / Kézikönyvek / Szoftver
Tartozékok / alkatrészek
Kit CSP44: Hose pump: pump head

Kit CSP44 pressure sensor accessories

Kit CSP44 Battery cover with switch

Kit CSP44: lockable latch with keys

Kit CSP44: Downholder complete

CSP44 Base + 1x 20 litre, PE

CSP44 Base + 12x 2 litre, PE

CSP44 Base + 12x 0.7 litre, glass

CSP44 Base + 24x 1 liter, PE

CSP44 Base + 12x 1 + 6x 2 litre, PE

20 liter bottle PE + cap, quantity 1

2 l wedge shaped bottle PE + cap, 12 pcs

1 l wedge shaped bottle PE + cap, 24 pcs

0.7 liter bottle glass + cap,quantity 12

Kit CSP44 Base cover, transporting

Kit CSP44 Freezer cartridge

Suction line 10mm (3/8") ID, pvc

reinforced braided, length 10m (32ft) + strainer V4A, 316(x)

Suction line 10mm (3/8") ID, EPDM

length 10m (32ft)+ strainer V4A, 316(x)

Kit CSF48 Strainer V4A/316(x) 10mm(3/8")

quantity 1

KIT CSP44 peristalic tubing qty. 2

KIT CSP44 peristalic tubing qty. 25

Kit CSP44 Suspension harness

for use in 500-600mm diameter manhole

Kit CSF48 Lead-Acid battery 24VDC

Kit CSP44 Charging adapter cable

battery to powerpack/charger

Kit CSP44: Battery charger indoor 230VAC

90-265 VAC

Kit CSP44:Battery charger outdoor 230VAC

IP65, 90-265 VAC

Commubox FXA291 (Hardware)

Serial USB Computer Interface Technical Data: - USB Version1.1 or higher - Power supply via USB - IP51; NEMA/Typ 3 - Ambient temperature: -20....+60oC - Ex: II(2) G (EEx ia) II C - ATEX: BVS 05 ATEX E 095 Scope of deliovery: Commubox FXA 291 MS Windows USB driver Device is submitted for CSA/FM application. The device may not be modified and may be used with intrinsically safe circuits with corresponding characteristics only (see safety certificate).

Retrofit kit distribution assembly CSP44

(arm, drive)