Automatic water samplers
Products for mobile and stationary sampling of water, wastewater, stormwater and surface water
There are many reasons for sampling water or wastewater. Often it is a legal requirement, but it helps also to protect surface water, to monitor wastewater treatment processes or to identify dischargers into a sewage system. Our automatic water samplers are the smart and proven way of sampling. The fully automated systems take samples for industrial and municipal wastewater treatment plants, water management authorities and all industrial customers where reliable water sampling is key.
Automatic water samplers
Our product finder helps you to search for suitable measuring devices, software or system components via product characteristics. Applicator leads you through an individual product selection via application parameters.
Our automatic water samplers are suitable for numerous applications, such as:
Water sampling

Stormwater sampling

Surface water sampling

River sampling

Well sampling

Watershed monitoring

Process water monitoring

Product sampling for quality verification

Wastewater sampling

Pretreatment sludge sampling

Monitoring of sewer systems
Discover our portfolio of portable and stationary samplers by clicking on the button below.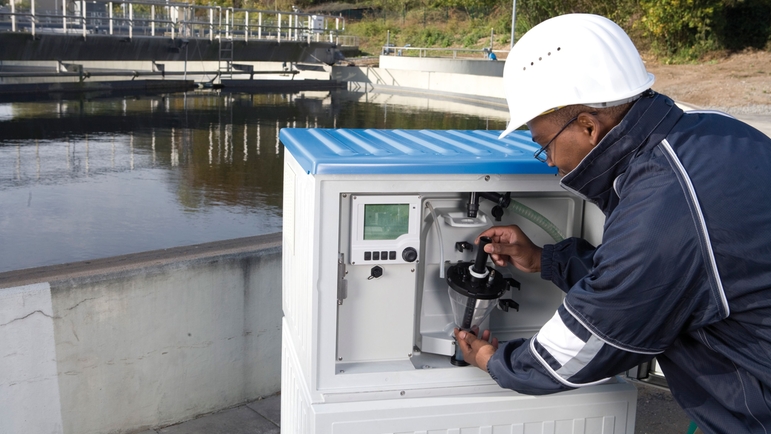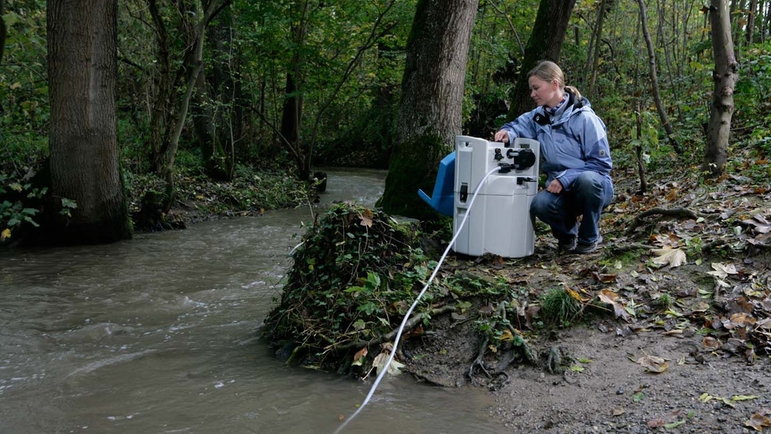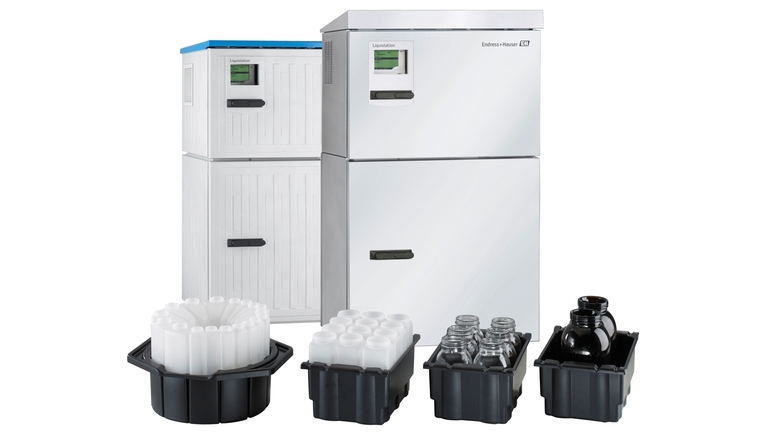 Time-controlled water and wastewater sampling
Sampling of water and wastewater with our automatic water samplers is easy and absolutely reliable: just enter your desired time interval and sample volume in the menu and the sampler does the rest - with full compliance to worldwide water regulations. Our water sampling stations can cool your composite samples and are vandalism-proof. Hence, you are on the safe side whenever you have to prove evidence to authorities.
Flow-proportional water and wastewater sampling
Our automatic water samplers are equipped with a transmitter that is able to receive external signals, e.g. from a flowmeter. This way, sampling can be adapted to the flow rate: the more flow, the higher the sampling frequency. Plant managers always have a detailed view of the incoming water charges.
Event-triggered water and wastewater sampling
Extended with analytical sensors, our automatic water samplers are able to detect high loads in water or wastewater and trigger the sampling automatically. This event-triggered sampling provides reliable evidence about peak loads in surface water, such as rivers or lakes, or in the inlet of wastewater treatment plants. Placed in the sewer system, our automatic water samplers detect peak loads early enough, so that the load can be redirected to retention basins before reaching the plant's inlet.
Előnyök
Flexible sampling programs in the automatic water samplers allow taking time-controlled composite water samples as well as event-triggered samples in one device. The samples are filled into individually assigned sample bottles.

Our Liquistation water sampling stations feature a fail-safe cooling system and a vandalism-proof housing guaranteeing excellent safety for your water samples or wastewater samples.

The Liquiport portable sampler is perfectly suited for mobile water sampling, surface water sampling, river sampling, well sampling and sewer system monitoring. Its built-in battery pack allows stand-alone operation even in remote areas.

Our automatic water samplers have a transmitter already on board. Connect pH, conductivity, oxygen, turbidity and other sensors to get a fully automated measuring station, e.g. for surface water or wastewater monitoring.

When our fully automated wastewater samplers are installed in both, the inlet and the outlet of your wastewater treatment plant, you can evaluate and calculate how well pollutants were decomposed and how much energy was consumed.