Sampling assembly
Samplefit CSA420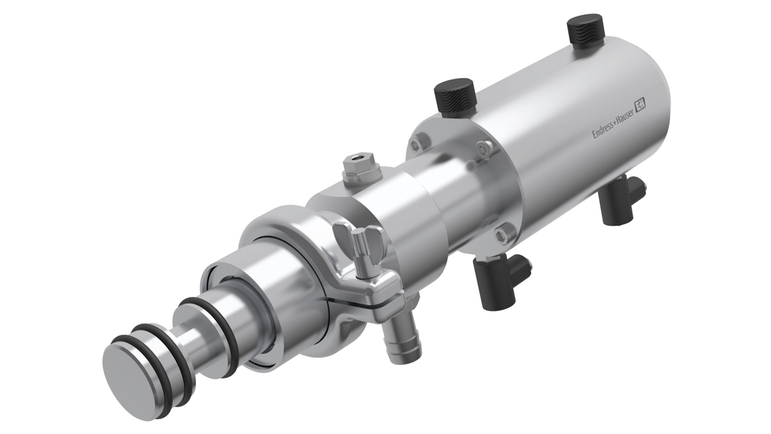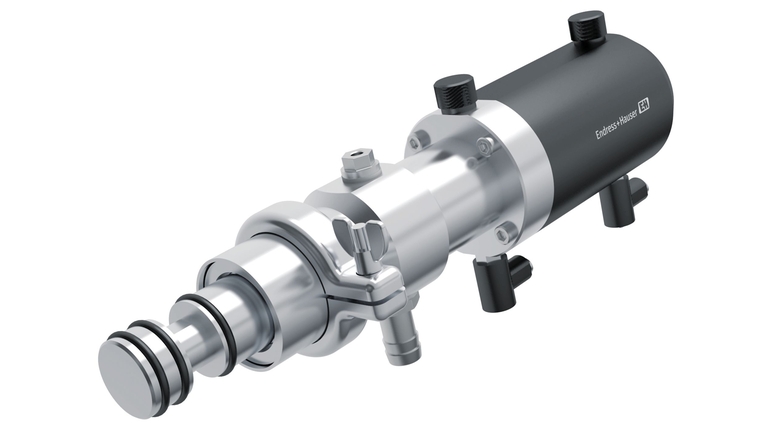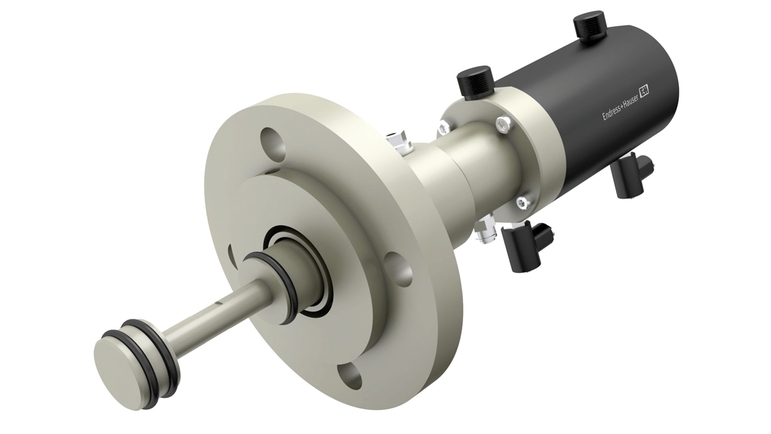 Assembly for taking samples in process applications
Samplefit CSA420 enables you to take samples directly from pressurized pipes. Designed for fast sampling intervals, it provides samples that accurately represent your medium composition and enables you to fine-tune your process precisely. The low sample volume minimizes product loss and thus increases the efficiency of your process.
Gyors kiválasztás
Válasszon a javasolt lehetőségek közül
Egyedi konfiguráció
Folytassa a kiválasztást az elérhető lehetőségek közül
Előnyök

Extremely accurate representation of medium composition because of fast sampling interval

Low sample volume for minimal loss of valuable media

No cross-contamination thanks to optional cleaning valves

Optimum adaptation to your process thanks to various...
Alkalmazási terület

Process applications

Wastewater

Analytical stations

Monitoring of surface water

Drinking water
Dokumentumok / Kézikönyvek / Szoftver
Tartozékok / alkatrészek
Kit CSA420: EPDM gaskets wetted parts

Kit CSA420: Kalrez gaskets wetted parts

Kit CSA420: Viton gaskets wetted parts

Kit CSA420: gaskets pistons

Kit CSA420: housing inline armature PP

Kit CSA420: housing inline armature V4A

Kit CSA420: cylinder (inline) PA

Kit CSA420: cylinder (inline) V4A

Kit CSA420: Triclamp DN50

Kit CSA420: solenoid valve

Kit CSA420: closing plug (inline)

Kit CSA420: closing plug cylinder

Kit CSA420: Throttel check valve

Kit CSA420: piston inline 10ml SS

Kit CSA420: piston inline 30ml SS

Kit CSA420: piston inline 50ml SS

Kit CSA420: piston inline 10ml PP

Kit CSA420: piston inline 30ml PP

Kit CSA420: piston inline 50ml PP

Kit CSF48 Inline: Mounting Plate Inline

Kit CSF48 Inline: pneumatic valve compr.

Kit CSF48 Inline: pneumatic valve

Kit CSF48 Inline: hose feed through

Kit CSF48 Inline: compressor complete

Kit CSF48 Inline: suction hose 5m, EPDM

Kit CSF48 Inline: Relay DIN-Rail 24V 5A