Process analytical technology in the pharmaceutical industry
Increase process control in pharmaceutical manufacturing and ensure final product quality
In the traditional off-line quality control, samples are taken at various process stages and transported to a quality lab for analysis. It may take hours until the results are available, resulting in a delay, making result-based process control impossible. In a PAT-based approach the pharmaceutical manufacturing process and the analytical instrument, such as a spectrometer, acquire in-line measurement results in real time. This real-time data can improve both process control and product quality.
How we can help
We can help you achieve advanced process control through in-line measurement of your critical quality parameters. You can get the analysis results in seconds instead of hours. From time consuming sample analysis to real-time monitoring of critical process parameters or critical quality attributes. With our optical technologies, such as Raman and UV spectroscopy, you can monitor and control the concentration or composition of your process media or final product in real time. Your benefits are:
improved process control leading to optimized production and increased yield and quality

elimination of contamination risks and time savings thanks to in-line process monitoring without the need for sampling

complete packaged solutions for upstream and downstream process

simplified scale-up with probes for all scales and technologies (i.e. glass, stainless steel, single-use plastic)
Increase process control and product quality with PAT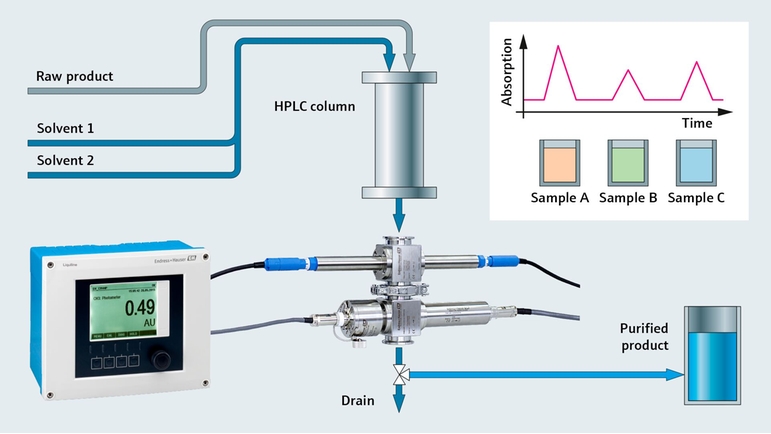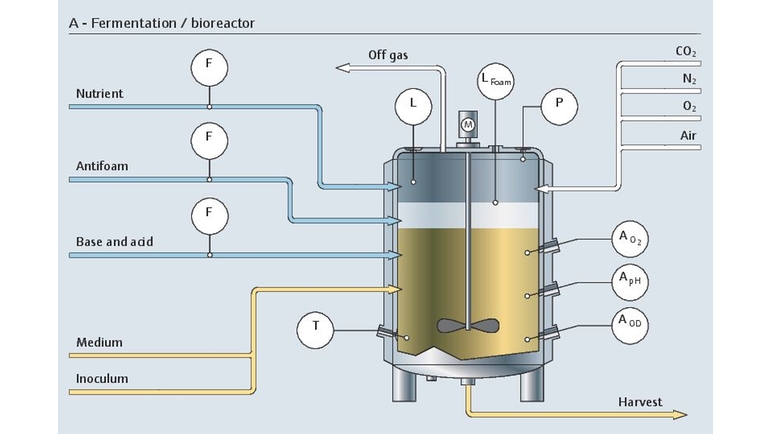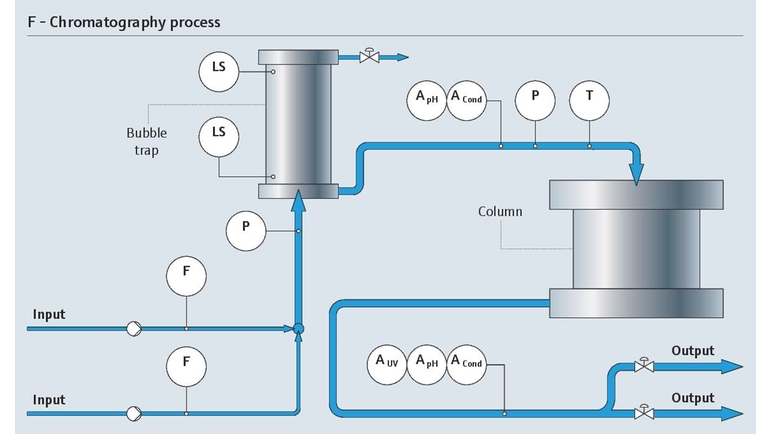 Előnyök
With inline spectrometers a measurement frequency in the range of seconds can be achieved, thus enabling real-time advanced process control (APC) in pharmaceutical manufacturing. The move to process analytical technology (PAT) can help you develop processes that generate higher quality products and improve efficiency through increased automation, reduction in cycle times and uninterrupted batch/continuous processing.
35

fermentation batches until ROI of a single channel Kaiser Raman Rxn system

10x

lower maintenance costs of a Raman measurement compared to a chromatography system

90%

less time spent calibrating one UV sensor with Easycal
Sikertörténetek
Advanced bioprocess control

From time consuming sample analysis to real-time monitoring of critical parameters in fermentation processes thanks to complete solutions from hardware to development and analytical services.
Egyszerű termékek

Könnyen kiválasztható, telepíthető és kezelhető
Műszaki kiválóság
Egyszerűség
Alaptermékek

Megbízható, robusztus és kevés karbantartást igényel
Műszaki kiválóság
Egyszerűség
Felső kategóriás termékek

Rendkívül funkcionális és kényelmes
Műszaki kiválóság
Egyszerűség
Speciális termékek

Nagy igénybevétellel járó alkalmazásokhoz tervezve
Műszaki kiválóság
Egyszerűség
FLEX választék
Műszaki kiválóság
Egyszerűség

Fundamental választék

Eleget tesz az Ön alapvető mérési igényeinek

Műszaki kiválóság

Egyszerűség

Lean választék

Könnyen kezeli az Ön alapvető folyamatait

Műszaki kiválóság

Egyszerűség

Extended választék

Innovatív technológiákkal optimalizálja az Ön folyamatait

Műszaki kiválóság

Egyszerűség

Xpert választék

Megoldás az Ön legnagyobb kihívást jelentő alkalmazásaihoz

Műszaki kiválóság

Egyszerűség