TST487
Modular RTD thermometer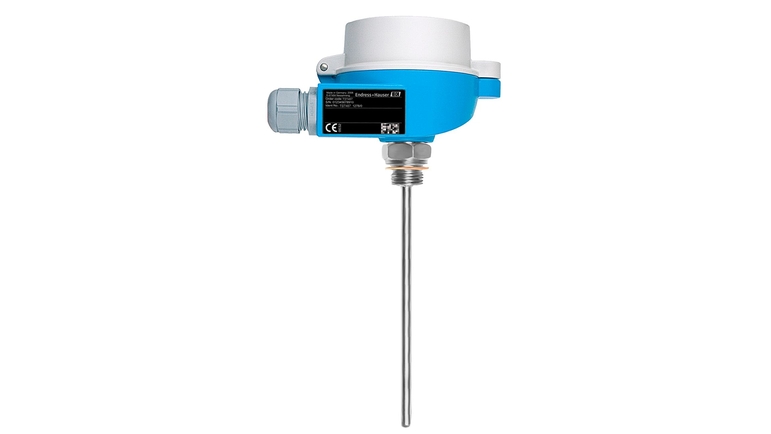 Comprehensive and common temperature measurement technology for almost all branches of industry
The thermometer is mainly used in the chemical industry but also finds its use in other branches. Preferred applications are vessels or pipes where no high process pressures and no extreme temperatures appear. The device is equipped with a directly wired Pt100-sensor with 4-wire installation. A variety of immersion lengths offers flexible application possibilities.

Gyors kiválasztás
Válasszon a javasolt lehetőségek közül
Egyedi konfiguráció
Folytassa a kiválasztást az elérhető lehetőségek közül
Előnyök

High degree of flexibility thanks to modular design with standard terminal heads as per DIN EN 50446 and customer-specific immersion lengths

High degree of insert compatibility and design as per DIN 43772
Alkalmazási terület

The TST487 RTD thermometer is used for universal applications. Preferred applications are in vessels or in pipes, where no high process pressures and no extreme temperatures appear.
Dokumentumok / Kézikönyvek / Szoftver
Tartozékok / alkatrészek
Spare parts kit copper ring G1/2",(10 p)

Packing unit: 10 pieces

The unit is not repairable
Utód

Trend-setting, modular thermometer for direct installation, designed for use in a variety of industrial applications. Easy-to-use metric version with outstanding RTD or TC sensor technology.

RTD or thermocouple (TC) temperature assembly for direct process installation. Metric version with basic technology, non-replaceable insert for all standard applications.

iTHERM TM111

Modular thermometer with resistance sensor or thermocouple w/o thermowell for direct process contact. Metrical version with non-exchangeable insert for demanding applications in a high variety of industries. Measuring range: -200...+1.100oC/ -328...2.012oF (depending on the configuration). ::Fastest response times for optimal process control through iTHERM QuickSens insert. ::Maximum robustness for highest process safety through iTHERM StrongSens insert. ::Material process wetted parts: 316L, Alloy600.

iTHERM TM101

Moduláris hõmérséklet érzékelõ Ellenállás érzékelõ vagy hõelem, védõcsõ nélkül, közvetlenül a folyamatban. Metrikus, nem cserélhetõ betéttel, egyszerû felhasználásokra különbözõ iparágakban. Mérési tartomány: -50 ... +650 °C (konfigurációtól függõen). Termékkel érintkezõ anyagminõség: 316L, Alloy600.