Flow assembly
Flowfit CPA250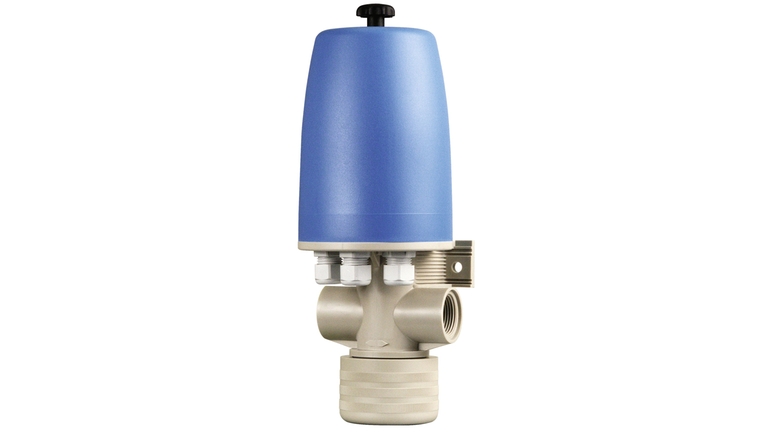 Universal assembly for the water and wastewater industry
The Flowfit CPA250 flow assembly is designed for pipe installation in water and wastewater treatment. It offers space for three sensors and is able to extend their service life by keeping them wet even when the flow is interrupted. The assembly itself is also durable thanks to corrosion-resistant polypropylene. With Flowfit you get the right product exactly for your standard applications.
Gyors kiválasztás
Válasszon a javasolt lehetőségek közül
Egyedi konfiguráció
Folytassa a kiválasztást az elérhető lehetőségek közül
Előnyök

Cost-efficient flow assembly for in-line installation

Simple installation and removal of the sensors thanks to threaded cap

Easy calibration without dismounting the sensors using the removable bottom part as calibration vessel

Reduces installation effort...
Alkalmazási terület

Flowfit CPA250 is intended to be used in pipes in:

Wastewater treatment

Drinking water

Utilities

It is suitable for use with pressures of up to 6 bar.

Dokumentumok / Kézikönyvek / Szoftver
Tartozékok / alkatrészek
Nr

300

Order code

71290133

Kit CPA250: Calibration vessel PP

with O-Ring FPM

Nr

310

Order code

71290135

Kit CPA250: Protection cover w. star nut

Nr

320

Order code

71290137

Kit CPA250: Set of cable glands

2x M20x1,5; 1x M20x1,5 blind plug

Nr

380

Order code

71290139

Kit CPA250: O-ring set

for CPA250-x0x

Nr

330

Order code

71290140

Kit CPA250: Potential matching pin 316Ti

Nr

340

Order code

71290141

Kit CPA250: Potential matching pin titan

Nr

350

Order code

71290142

Kit CPA250: Potential matching pin PP

for CPA250-x04 and CPA250-x05

Nr

360

Order code

71290146

Kit CPA250: blind plug set 3x PG13,5

with pressure nut and O-ring

Nr

370

Order code

71290147

Kit CPA250: Tie rod with star nut

Nr

260

Order code

50014786

PG O-ring ID 10.69 W353 Viton

NP with 2 nipples for CPA 250

Adapter to PP pipe without thread

NV 32mm with 2 nipples for CPA250

Adapter to PVC pipe without thread

NV 25mm with 2 nipples for CPA 250

Adapter to PVC pipe without thread