Conductivity compact device
Smartec CLD132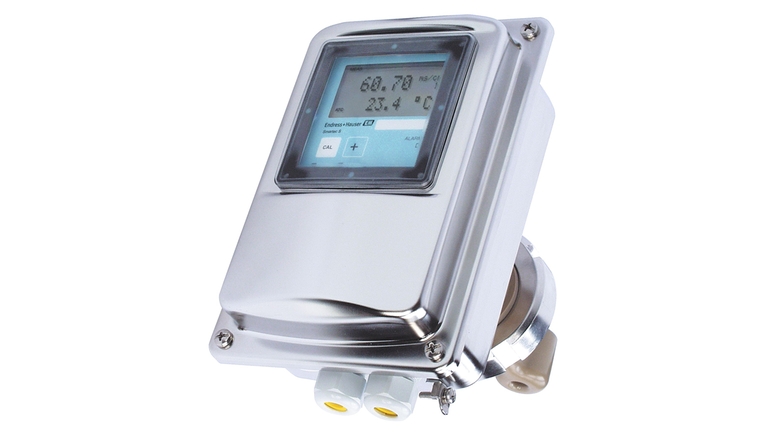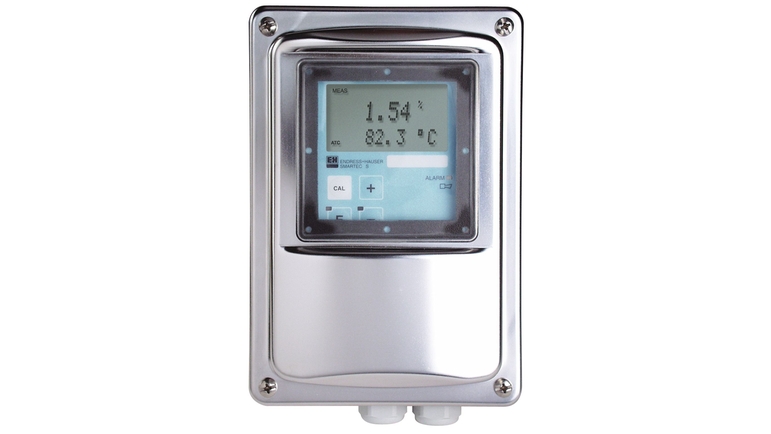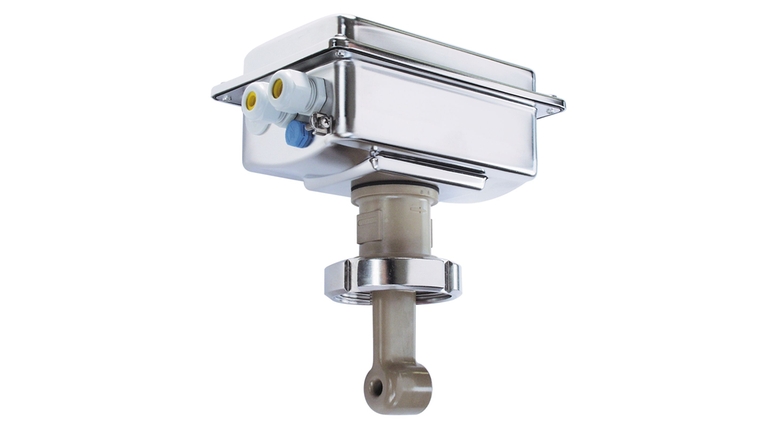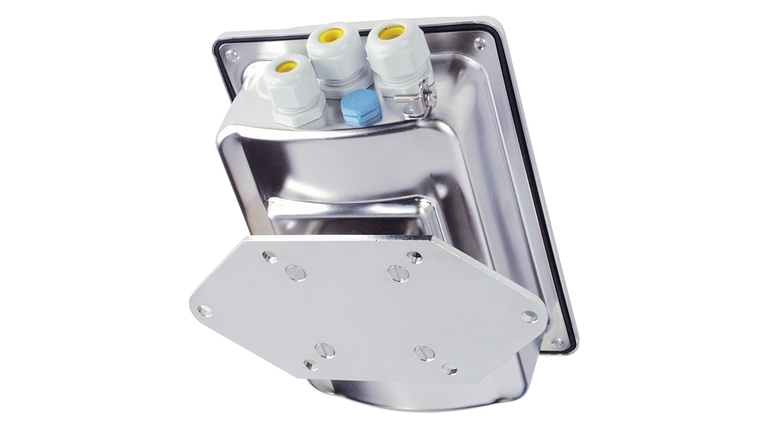 Toroidal conductivity measuring system for hygienic applications
Smartec CLD132 is a measuring system for inductive conductivity in the food & beverage industry. The combination of a transmitter and a sensor is interference-free, easy-to-use and features a hygienic design that protects your products and processes from contamination. Moreover, Smartec CLD132 is equipped with a stainless steel temperature sensor that gives you an ultrafast temperature response for reliable measurement in separation applications.

Gyors kiválasztás
Válasszon a javasolt lehetőségek közül
Egyedi konfiguráció
Folytassa a kiválasztást az elérhető lehetőségek közül
Előnyök

Engineered for quick temperature response

Hygienic design avoids recontamination

Suitable for cleaning-in-place (CIP) and sterilization-in-place (SIP)

Low risk of soiling due to encapsulated sensor
Alkalmazási terület

Smartec CLD132 measures toroidal conductivity particularly in food & beverage applications, where a fast temperature response is needed, such as:

Alkaline/acid concentration control in remaking

Phase separation of product/water and product/product...
Dokumentumok / Kézikönyvek / Szoftver
Tartozékok / alkatrészek
Please order a standard sensor CLS52 for non- compact version

Nr

10

Order code

51501574

Kit CLD132/4 lower casing seperate vers.

Nr

20

Order code

51501576

Kit CLD132/4 lower casing compact vers.

Nr

40

Order code

51501577

Kit CLD132/4 housing cover complete

Nr

30

Order code

50062121

Round post installation for CYY101

Nr

120

Order code

51501589

Kit CLD132/4 PG glands+Goretex filter

Nr

121

Order code

51502282

Kit CLD132/4 M20 glands+Goretex filter

Nr

122

Order code

51502283

Kit CLD132/4 Contuit glands+Goretex

Nr

130

Order code

51501596

Kit CLD132/4 Sealings and small parts

Nr

140

Order code

51502382

Kit CLD132/4 Protection against contact

Nr

50

Order code

51501578

Kit CLD132 sensor compact version APV

Nr

51

Order code

51501579

Kit CLD132 sensor compact ver. Clamp 2"

Nr

52

Order code

51501580

Kit CLD132 sensor compact version G1.5"

Nr

53

Order code

51501581

Kit CLD132 sensor compact dairy fit.DN50

Nr

54

Order code

51501582

Kit CLD132 sensor compact vers. Varivent

Nr

55

Order code

51501583

Kit CLD132 sensor compact ver. Perlic 2"

Nr

56

Order code

51502279

Kit CLD132 sensor compact version SMS

Nr

51

Order code

71020489

Kit CLD134, version CS1, Spare sensor

Nr

53

Order code

71020487

Kit CLD134, version MV5, spare sensor

Nr

56

Order code

71020490

Kit CLD134, version SMS, spare sensor

Nr

54

Order code

71020491

Kit CLD134, version VA4, spare part

Nr

61

Order code

51502280

Kit CLD132/4 module box for PA/DP

Nr

70

Order code

51502376

Kit CLD132 Main module 1 output

Nr

71

Order code

51502377

Kit CLD132 Main module 2 outputs

Nr

72

Order code

51502378

Kit CLD132 Main module 1 output / HART

Nr

73

Order code

51502379

Kit CLD132 Main module 2 outputs / HART

Nr

74

Order code

51502380

Kit CLD132 Main module Profibus PA

Nr

75

Order code

51502381

Kit CLD132 Main module Profibus DP

Nr

75

Order code

71134733

Kit CLD132: Central mod. PB DP; H/W 2.1x

Content: 1x Central module Profibus DP Module name: LSCP-DP qualified from H/W 2.10

Kit CLD13x: Terminal module for PB DP

Content: 1x Terminal module Profibus DP Module name : LSKB qualified for central mod. from H/W 2.10

Nr

80

Order code

71161133

Kit: MKIC Conductiv. transmitter Non-Ex

Nr

90

Order code

51501585

Kit CLD132/4 Power supply 100/115/230VAC

Nr

91

Order code

51501586

Kit CLD132/4 Power supply 24 V AC/DC

Nr

100

Order code

51501587

Kit CLD132/4 Terminal blocks 5+8+13 pol.

Nr

101

Order code

51502281

Kit CLD132/4 Terminal block set PA/DP

Nr

110

Order code

51501588

Kit CLD132/4 Flat ribbon cable 20 poles

Upgrade"Extended Functions"for Smartec

Indumax CLS52

Conductivity, inductive sensor. Application: hygienic, food. CIP control, phase separation. Process temp. max 125oC (short 140oC). Process pressure max. 16 bar (90oC). Sensor material: PEEK. Quality certificate.

Indumax CLS54

Conductivity, inductive sensor Application: hygienic Food, pharma CIP control, phase separation Process temp. max.120oC (short 150oC) Process pressure max.12 bar (20oC) Sensor material: PEEK Quality certificate