Conductivity assembly
Dipfit CLA140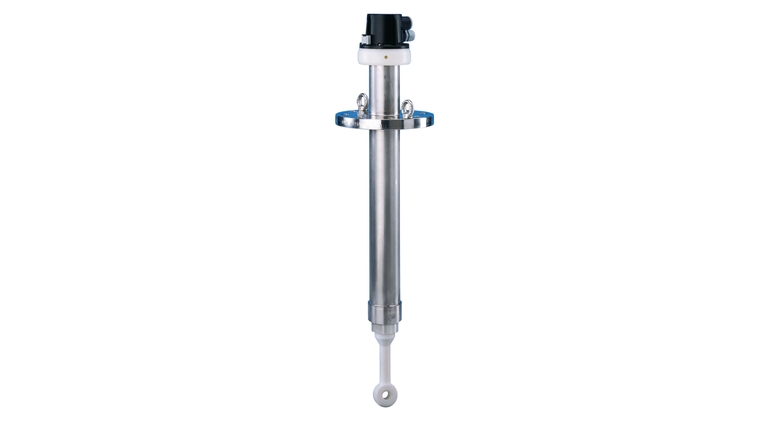 Immersion assembly for the chemical and the pulp & paper industry
The Dipfit CLA140 immersion assembly is designed for all demanding applications where aggressive media is involved. With its flange connection and sealing concept, Dipfit sits safely in the process even at high temperatures and pressures. Equipped with an easy-to-use bayonet lock, the assembly streamlines sensor installation and maintenance.
Gyors kiválasztás
Válasszon a javasolt lehetőségek közül
Egyedi konfiguráció
Folytassa a kiválasztást az elérhető lehetőségek közül
Előnyök

Easy installation and removal of sensor thanks to bayonet lock mounting


Robust design withstands aggressive media, high pressures and temperatures


Reduced condensation of water due to breathable Goretex® filter


Flexible connection to the process by...
Alkalmazási terület

Dipfit CLA140 is an immersion assembly for conductivity sensors in:

Dipfit CLA140 is suitable for:

CLS50/CLS50D toroidal conductivity sensors
Dokumentumok / Kézikönyvek / Szoftver
Tartozékok / alkatrészek
EPDM O-ring set for CLA 140

Viton O-ring set for CLA 140

Chemraz O-ring set for CLA 140

Fluoraz O-ring set for CLA 140

Kit CPA140-2xxBxxx flange DN80

Kit CPA140-2xxDxxx flange ANSI3 inch

Kit CPA140-2xxExxx flange JIS10K80A

Electrode holder CLA 140 PVDF

Sensor holder CLA 140 1.4404