Dosimass
Coriolis flowmeter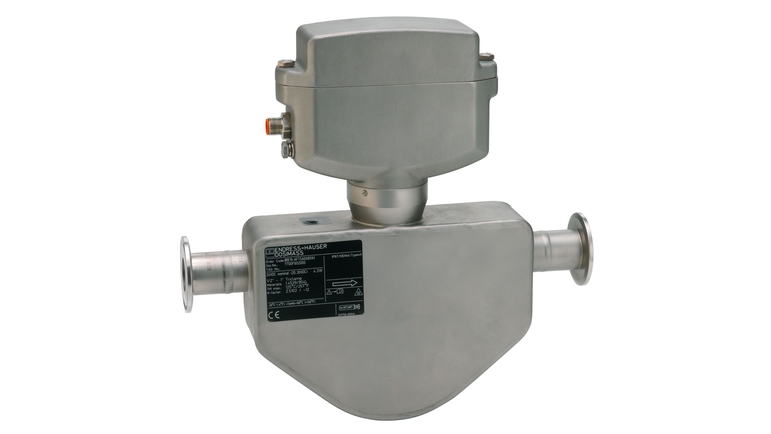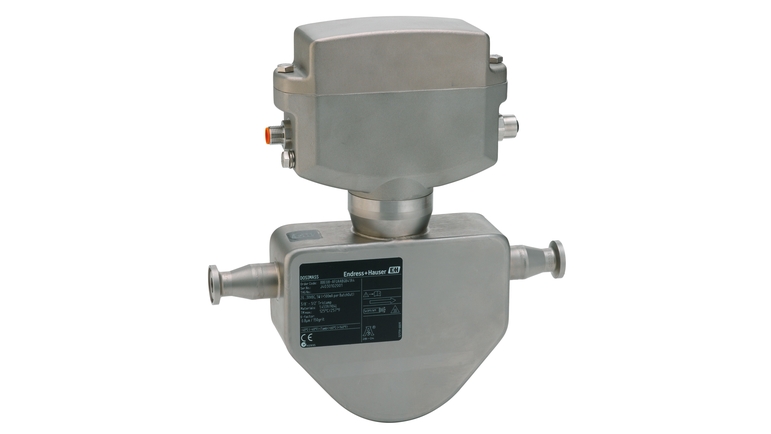 The compact sensor with an ultra-compact transmitter
Dosimass is specially designed for filling and bottling applications. It measures volume and mass flow directly with temperature and density compensation to ensure maximum repeatability. Designed for applications where space is a premium, Dosimass will be the preferred choice for system integrators, skid builders and equipment manufacturer.
Gyors kiválasztás
Válasszon a javasolt lehetőségek közül
Egyedi konfiguráció
Folytassa a kiválasztást az elérhető lehetőségek közül
Előnyök

High process safety – high measuring accuracy for different media in shortest filling time

Fewer process measuring points – multivariable measurement (flow, density, temperature)

Space-saving installation – no in/outlet run needs

Versatile and time-...
Alkalmazási terület

Measuring principle operates independently of physical fluid properties such as viscosity or density

Measurement of liquids with the most diverse properties in the continuous process control & batching applications.

Device properties
Dokumentumok / Kézikönyvek / Szoftver
Tartozékok / alkatrészek
Kit 10 fuses 125 VAC 2A00 slow-blow

Gasket to cover D20 DOSIMASS EPDM

FXA service adapter Batchline packed

Adapter FXA291 Dosimag/Dosimass packed

Adapter RSE4 8pol. -> 4pol. 4 wire

Adapter RSE5 8pol. ->5pol. 5 wire

Adapter RSE8 8pol. ->8pol. 5 wire

Connection cable RKWTN8-56/5 P92, 5m

Commubox FXA291 (Hardware)

Serial USB Computer Interface Technical Data: - USB Version1.1 or higher - Power supply via USB - IP51; NEMA/Typ 3 - Ambient temperature: -20....+60oC - Ex: II(2) G (EEx ia) II C - ATEX: BVS 05 ATEX E 095 Scope of deliovery: Commubox FXA 291 MS Windows USB driver Device is submitted for CSA/FM application. The device may not be modified and may be used with intrinsically safe circuits with corresponding characteristics only (see safety certificate).

Dosimass OEM-Version

Coriolis mass flowmeter for filling applications (compact version) Housing in stainless steel

Serviceinterface FXA193

The service interface connects the service port of Proline and ToF devices with the serial interface RS 232C (9 pin.) of a personal computer. Contents of delivery: - Serviceinterface with RS 232C connection cable (9 pin.) - FXA "USB" cable, the additional power supply for FXA193 from USB-port of the PC.