Device configuration management
Includes commissioning, device replacement support and tracking of device configuration events
Endress+Hauser can handle your device configuration via a point-to-point connection using mobile clients or digital communication based on open communication standards and device integration technology. Our solutions work in parallel to controllers, separating the process control and asset management tasks. All this in conjunction with our installed base analysis ensures maximum availability of your plant asset information – even for third party devices.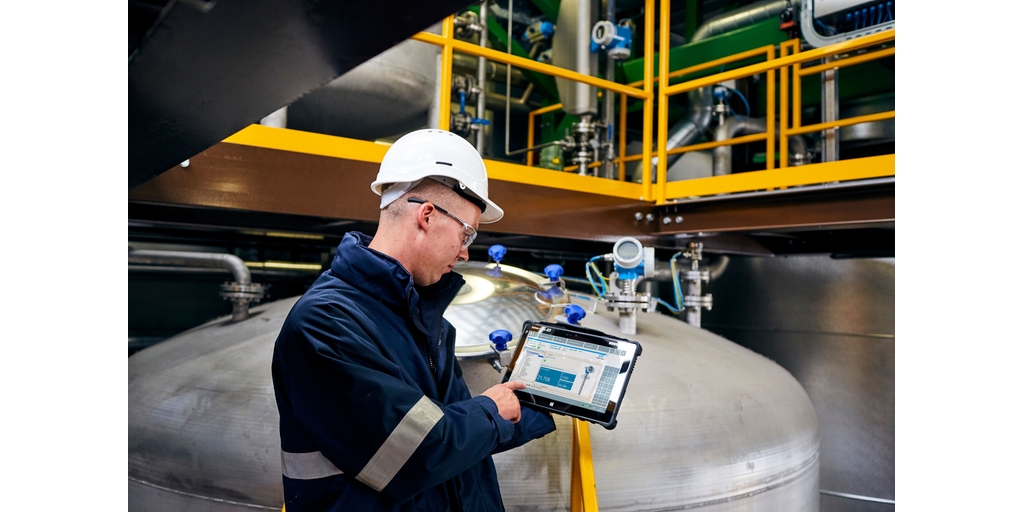 Use our commissioning services and tools
Our commissioning service can take device configuration off your hands or you can do it yourself with the help of our tools, you decide. Whether you need mobile or network solutions or upload and download configurations, Endress+Hauser has got you covered saving you time and resources.
In the commissioning and device management process

In generating achievable configuration reports on all your devices

For device replacement access our asset information records
Előnyök
Save time and money with simple, swift instrument commissioning

Improved information flow between the commissioning and operation phases

Effective documentation management in compliance with relevant standards

Increased plant availability due to fast device replacement

Device history including tracking and comparison of changes thanks to event-based documentation of device configuration
Termékek
FieldCare SFE500

FieldCare SFE500 is Endress+Hauser's universal tool for configuring field devices that provides a range of functionality from device parameterization to engineered Condition Monitoring solutions.

Field Xpert SMT70

The Field Xpert SMT70 tablet PC for device configuration enables mobile plant asset management in hazardous and non-hazardous areas.
Egyszerű termékek

Könnyen kiválasztható, telepíthető és kezelhető
Műszaki kiválóság
Egyszerűség
Alaptermékek

Megbízható, robusztus és kevés karbantartást igényel
Műszaki kiválóság
Egyszerűség
Felső kategóriás termékek

Rendkívül funkcionális és kényelmes
Műszaki kiválóság
Egyszerűség
Speciális termékek

Nagy igénybevétellel járó alkalmazásokhoz tervezve
Műszaki kiválóság
Egyszerűség
FLEX választék
Műszaki kiválóság
Egyszerűség

Fundamental választék

Eleget tesz az Ön alapvető mérési igényeinek

Műszaki kiválóság

Egyszerűség

Lean választék

Könnyen kezeli az Ön alapvető folyamatait

Műszaki kiválóság

Egyszerűség

Extended választék

Innovatív technológiákkal optimalizálja az Ön folyamatait

Műszaki kiválóság

Egyszerűség

Xpert választék

Megoldás az Ön legnagyobb kihívást jelentő alkalmazásaihoz

Műszaki kiválóság

Egyszerűség
Kapcsolódó ajánlat
Asset information management

Optimal maintenance is driven by information. Transfer your device data easily into the operation phase and enrich it with up-to-date asset information to manage your installed base.

Calibration management

Effective calibration management affects more than just product quality and yield - in some industries it is necessary for compliance purposes.
Sikertörténetek
Build-up monitoring

A water treatment plant in Germany faced the problem of unexpected downtime due to clogged water wells. With Heartbeat Technology build-up index the customer now monitors iron build-up in his process.

Reliable calibration using hydrocarbons

On the new factory calibration rig from Endress+Hauser, Wintershall Dea can now calibrate Promass F with hydrocarbons as legally mandated – a significantly cheaper option than on-site calibration.
The ExiCalculator app

When the correct length is key for safety - The ExiCalculator app calculates for you the exact cable length you need to make the 2-wire concept safe in your hazardous area. It is simple and for free!