The ExiCalculator app
How do you make sure you apply the correct cable length you need to make the 2-wire concept safe?
Calculating the exact cable length for 2-wire concept in hazardous areas becomes simple and quick with the ExiCalculator app. First, the app database is already filled with twelve parameters from three Endress+Hauser components which offers the basic information needed to perform the calculation. Second, the app allows you to make informed decisions on safe cable definitions and specifications. Last, you can print a certification as proof.
Előnyök
Save time by avoiding time-consuming and manual calculations

Get access to a complete database: twelve parameters from three components

Print directly from the app a proof certifying that the 2-wire concept is safe
It is simple, quick and for free!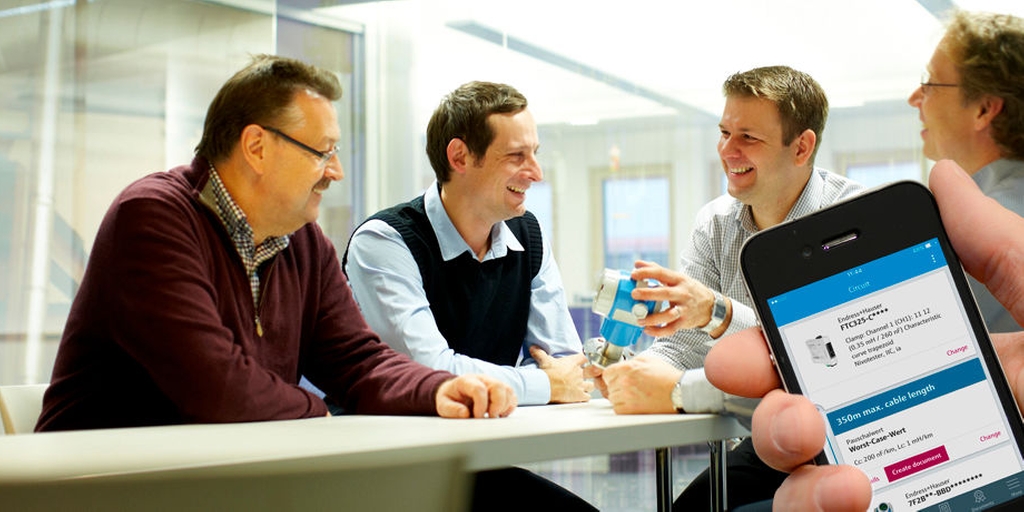 Kapcsolódó ajánlat
Analytical monitoring panels

Improve your process quality and safety with our monitoring panels. They offer you a plug and play solution that combines best fit instrumentation with expert services to simplify your measuring task.

Bunker fuel metering systems

Day after day vast quantities of bunker oil are pumped into the fuel tanks of vessels. Even the slightest measurement inaccuracy during this loading process causes shortages in the "cash register."
Egyszerű termékek

Könnyen kiválasztható, telepíthető és kezelhető
Műszaki kiválóság
Egyszerűség
Alaptermékek

Megbízható, robusztus és kevés karbantartást igényel
Műszaki kiválóság
Egyszerűség
Felső kategóriás termékek

Rendkívül funkcionális és kényelmes
Műszaki kiválóság
Egyszerűség
Speciális termékek

Nagy igénybevétellel járó alkalmazásokhoz tervezve
Műszaki kiválóság
Egyszerűség
FLEX választék
Műszaki kiválóság
Egyszerűség

Fundamental választék

Eleget tesz az Ön alapvető mérési igényeinek

Műszaki kiválóság

Egyszerűség

Lean választék

Könnyen kezeli az Ön alapvető folyamatait

Műszaki kiválóság

Egyszerűség

Extended választék

Innovatív technológiákkal optimalizálja az Ön folyamatait

Műszaki kiválóság

Egyszerűség

Xpert választék

Megoldás az Ön legnagyobb kihívást jelentő alkalmazásaihoz

Műszaki kiválóság

Egyszerűség
Sikertörténetek
Reliable calibration using hydrocarbons

On the new factory calibration rig from Endress+Hauser, Wintershall Dea can now calibrate Promass F with hydrocarbons as legally mandated – a significantly cheaper option than on-site calibration.
Safe data transmission and easy operation

Safe data transmission with Memosens - Reliable transmission of measurement data is key to keep your processes running smoothly. With Memosens we offer a technology for safe data transfer.